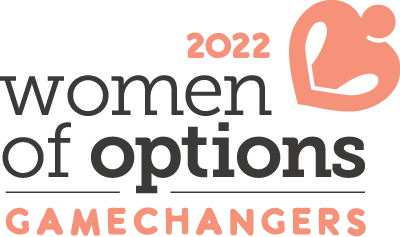 CEO, BTV-Business Television
For the past 30 years, Taylor Thoen has been an entrepreneur, owning and investing in successful ventures in numerous industries. She is the CEO of BTV, a TV production and Digital Marketing Agency. With the longest running investment TV show in Canada, BTV – Business Television, broadcasts on BNN Bloomberg, Fox Business News and top financial sites including Thomson Reuters. Through BTV and CEO Clips, Taylor has interviewed more than 2,000 dynamic CEOs, entrepreneurs and business leaders, giving her an unprecedented business perspective and insight to strategic business dealings.
Taylor completed the EO – Entrepreneurial Master's Program at MIT and is the recipient of numerous awards including Canada's Top 25 Female Entrepreneur, Profit 100 Canada's Fastest Growing Company Award and Ernst & Young Entrepreneur of the Year nominee.
support Taylor & the women of options : gamechangers campaign
"I was blown away at the behind-the-scenes Options offer for youth, from their crisis lines to helping with discretionary funds for a graduation ceremony to protecting them from gang violence. The Options Youth Program is robust and those able in the community need to consider supporting this necessary cause with us."
Taylor Thoen