We are pleased to announce that Options Community Services has received a donation of $10,000 from The Fraser Valley Realtors Charitable Foundation, which was allocated to the Gamechangers Fund for Youth-at-Risk! This is a campaign held by the Women of Options 2022 on behalf of Options Community Services. Options is thankful for being one of the ten charities that are receiving $10,000 grants from The Fraser Valley Foundation this year.
Tammy Dyer, Deputy Executive Director at Options, agrees that "this donation will allow a youth to access barrier-free funds in a timely manner to help them achieve their goals". Gamechangers will soon be open for application, and a year from now there will be a formal report as to how the funding has helped youth.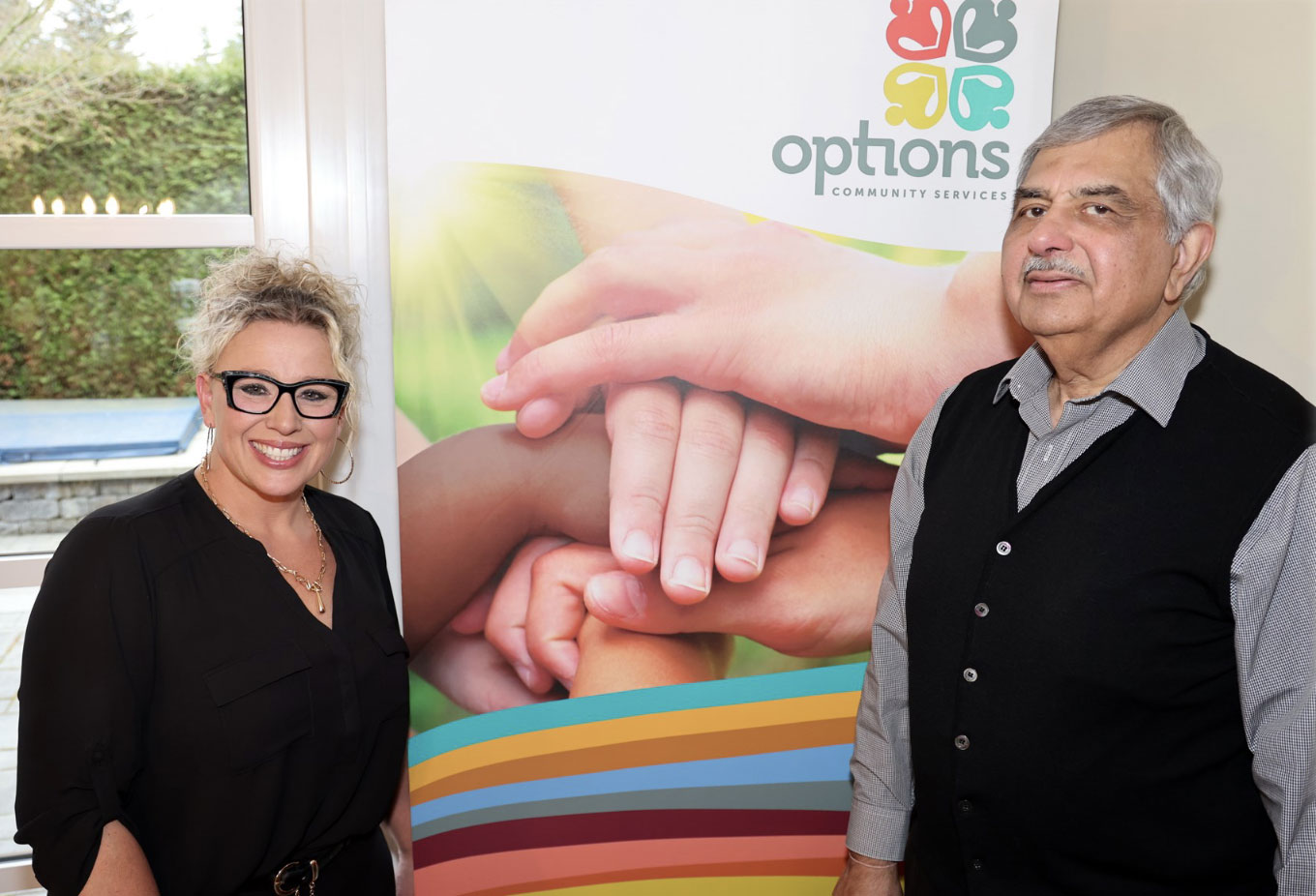 Jennifer Temple, one of our Women of Options, and Anoop Khosla, Board Director and member of Entrepreneurs of Options.
ABOUT THE FRASER VALLEY REALTORS CHARITABLE FOUNDATION
The Fraser Valley Realtors Charitable Foundation was established in 2016 and believes in making the Fraser Valley a home for everyone, particularly supporting marginalized youth so that they have critical needs met
and are able to move towards their best life. The Foundation provides grants to charities such as Options Community Services, that take steps to improve the lives of youth and young people.
Options and 9 other charities were the first recipients this year to receive $10,000 each.
Heather Lynch, Senior Program Manager at Options, thanks The Fraser Valley Realtors Charitable Foundation for their generous gift: "I would like to say a heartfelt 'Thank you' to the Fraser Valley Realtors Charitable Foundation for their generous donation of $10,000 to support the Gamechangers campaign. This contribution will make a significant impact on the lives of young people who are doing their best to navigate through life, but may be struggling with issues such as abandonment, abuse, neglect, homelessness and poverty. Your contributions will provide timely financial assistance to pay for items such as emergency shelter, educational assistance, dental support, and trauma therapy, which will encourage young people in experiencing successful life outcomes. When young people are provided help to thrive, they in turn become contributing members of our society. Again, thank you Fraser Valley Realtors Foundation. Your generosity is greatly appreciated!"